Piranha Insurance Brokers, based in Rockhampton QLD, is your 'one stop shop' for all classes of home, personal, property and business insurance. We have highly qualified, AFS authorised advisors to help you get the best possible cover at the best possible rates.
Piranha IB enjoys an excellent reputation for first class service and reliability, and are members of the National Insurance Brokers Association, Council of Queensland Insurance Brokers and is an authorised representative of Insurance Aid General Brokers.
Also part of the largest network of general insurance brokers in Australia (Steadfast), Piranha has influence and scale to negotiate on your behalf and manage your insurance needs from quote to claim.
So whether you're looking for market competitive business insurance options or cover for your personal assets, Piranha IB will give you the right advice and the right price. Some of the insurances we can help you with include;
Business Insurance: buildings, fire and contents, loss of profits, liability, insurance premium funding and cyber insurance
General Insurance: house and contents, motor and landlord insurance
Personal Insurance: life, super, trauma and income insurance
Specialist Insurance: mining and heavy equipment, motorsport and marine insurances
When you insure your business or personal property with Piranha, you can have the confidence and security of knowing that you have a strategy that protects you and your assets from unexpected setbacks. We take the time to understand the complexity of all your insurance requirements to offer tailored solutions.
Call us on 1800 650 077 or drop in for a coffee today.
Piranha Insurance Brokers Pty Ltd was established by Peter and Heather Peirano in 1978 as a locally owned and operated, family company servicing Rockhampton, Capella and surrounding areas.
Today, the Piranha team is a unique collection of qualified professionals who have complete knowledge of all aspects of the insurance industry, including General Insurance, Commercial Products, Risk Protection Insurance and Motor Sport Coverage.
Peter Peirano retired from the business in 2016 and in 2018 the Piranha team joined forces with Brisbane-based Insurance Aid General Brokers, which is owned and operated by Heather Peirano's son Andrew Hinz. Director, Heather Peirano continues to operate Piranha Insurance as a family owned locally focused business.
Heather Peirano
Managing Director
Heather Peirano is an active industry representative and community leader.
Co-founder of Piranha Insurance Brokers, Heather remains passionate about providing great service to clients and in her spare time she enjoys reading, knitting, gardening and travelling.
Piranha Insurance Brokers
Nadine O'Hanlon
Business Manager
Nadine has an extensive career in Insurance Broking and joined the Piranha team in early 2020. Nadine is committed to delivering great customer experiences, fostering current relationships & developing new opportunities. A proud Queenslander, Nadine and her family regularly take time to explore and enjoy our magnificent region.
Piranha Insurance Brokers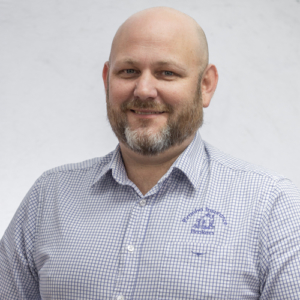 Nathan Peirano
Real Deal Insurance Broker
Nathan joined the Piranha team in September 2003 and is our resident drag racer and therefore motorsports insurance expert.
He specialises in commercial motor, plant & machinery, business, office & public liability insurance and is the manager of our 'Real Deal' Motor Sports Insurance.
Piranha Insurance Brokers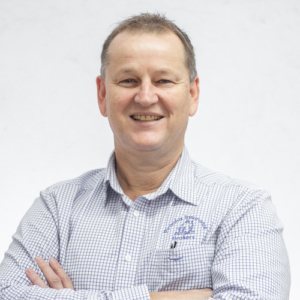 Ross Hudson
Senior Broker
Ross joined the Piranha team in August 1997.
Ross is a specialist in liability cover and business insurances.
He is our details man and a former player and lover of rugby. Ross is arguably the North Queensland Cowboys biggest fan.
Piranha Insurance Brokers
Tracey Cook
Internal Broking Manager
Tracey is a skilled Insurance Broker with over 20 years industry experience and joined Piranha's in 2012. In addition to working with a broad range of clients, Tracey is responsible for managing and developing our internal broking team. Outside work, Tracey is an active member of the netball community and loves to travel with her family.
Piranha Insurance Brokers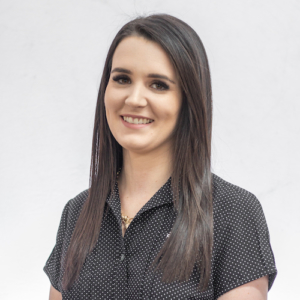 Elise Safstrom
Internal Broker
Elise joined us in November 2017.
Attaining her Certificate III in Insurance Broking and her Tier 1 qualifications during her time with us, Elise now specialises in Small Business & Trade Pack Insurance.
In her spare time Elise enjoys hiking and spending time with family.
Piranha Insurance Brokers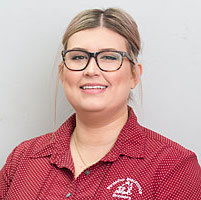 Morgan Matthews
Internal Broker
Morgan joined the Piranha team in 2016, and has since completed her Certificate 3 and Tier 2 in insurance broking.
Morgan assists our clients with all domestic matters of insurance and supports Nathan Peirano and Real Deal Motor Insurance.
Outside of work Morgan will always be found around her young family and friends.
Piranha Insurance Brokers
Astrid West
Internal Broker
Astrid joined us May 2017.
Astrid Specialises in assisting our rural and domestic clients with their insurance needs and provides expert advice on the covers available. Astrid has completed her Certificate III in Insurance Broking and is currently studying her Tier 1 in Insurance Broking.
A country girl at heart, Astrid spends her weekends with her horses and spectating at Camp drafts.
Piranha Insurance Brokers